Black Friday dawns, and it's still bad
"Perhaps we should rename it 'Black Eye Friday,'" Graeme Wearden of The Guardian suggests after reading his publication's post on British police attending supermarkets amid scuffles (which has got 9,482 shares and counting). "Every PR who has emailed me about #blackfriday should read this and feel ashamed of themselves," TechTarget's Alex Scroxton scolds. Richard Gaisford with ITV News also calls it a "PR disaster for @Asda," explaining that they "invited national media to witness 'safe excitement'." Also, Head of News Stuart Millar has decided, "This must be the most British Black Friday shopper ever." Quite so.
But then Felix Salmon of Fusion brings up a really great point: "Wait, when did Black Friday become a Thing in the UK? How does that even work, without Thanksgiving?" Not to worry, BuzzFeed's Alan White has the answer in his piece "'Black Friday' Has Come To Britain And It Looks Like Hell On Earth". White plaintively tweets, "THIS IS NOT BRITISH ... IN BRITAIN WE QUEUE." Digital Spy's Matthew Reynolds wonders, "Why couldn't we copy the eating a massive turkey on a Thursday thing instead of going to shops & fighting over stuff?" Our chuckles over this POV video of store doors opening quickly turned to tears for humanity. Also, cheerleaders.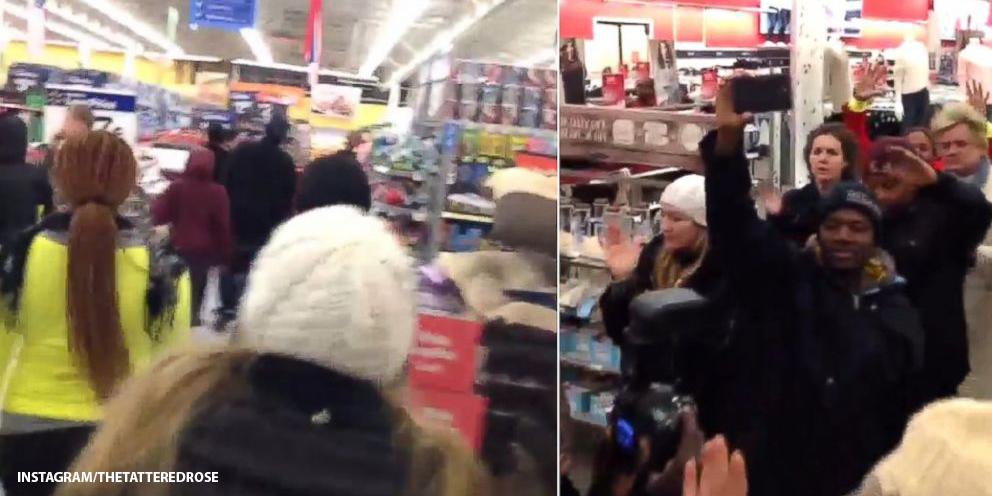 And as this blackest of Fridays dawns in America, Ferguson protests have reportedly moved in front of stores like WalMart and Target, which will end well for exactly no one. On the other end of the spectrum, though, Italians are staying home, and that terrifies the euro zone.