Rock reflections and race relations
"This Chris Rock interview is so excellent, I'm almost hugging my computer screen right now," gushes Washington Post pop critic Chris Richards, and his reaction is not unique--the Vulture Q&A where interviewer Frank Rich prompts Rock to pontificate on politics, race and comedy has earned a telling 34,440 shares as of this morning. It's full of astute observations by the comedian, shifting easily from "There are no race relations. White people were crazy. Now they're not as crazy" to comparing Obama to basketball players: "Everybody wanted Michael Jordan, right? We got Shaq." New York Times' Katie Rogers bills it, "Chris Rock says all the things." Fusion's Alexis Madrigal marvels, "Jesus, Chris Rock is smart. Like I already thought he was smart, but now I'm like daaaamn."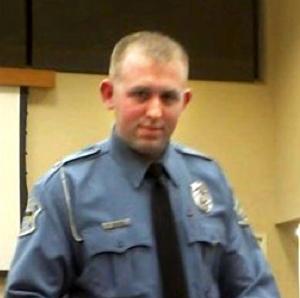 Rock's reflections follow closely on the heels of Officer Darren Wilson's resignation from the Ferguson police department. "Darren Wilson denies that he was paid for the ABC News interview, which ABC also denies," points out David Weigel with Bloomberg News. At the same time, the St. Louis Bosnian community mourns a man lost to a fatal hammer attack after a group of juveniles reportedly began banging on his car.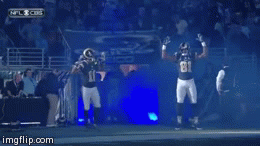 Then St. Louis Rams players caused a stir when they entered the football field displaying the "Hands Up, Don't Shoot" gesture that has come to symbolize the Ferguson movement. This did not sit well with St. Louis cops, who condemn the display, calling the gesture "offensive" and demanding that the players apologize or be punished. Columnist Will Leitch tweets of this reaction, "This is embarrassing in every way. ... I hate third-party shaming. But this is shameful." Meanwhile, Ars Technica's Ken Fisher predicts, "I could see this protest spreading to other NFL teams, not just St. Louis. I hope it does."
In the midst of all this, Mother Jones' Chris Mooney explores the science of why cops shoot young black men.