Much ado about the media
We now know the official debut of House of Cards' third season, thanks to this eerie video that got an incredible 33,862 shares (87 days from the writing of this newsletter, but who's counting?!). Every journalist ever's reaction seem to be some variation of "yessss" or "yaaaaasss" (or if you're ESPN's Jeff Borzello, "Yahtzee!"). At 8 News Richmond, Mitch Carr pretty much tweet-screamed, "Feb 27, 2015 CLEAR MY SCHEDULE," and cc'd reporter Claudia Rupcich.
In other media news, if you were wondering where world leaders go for their news, according to a new report it's mainly the New York Times, Reuters, CNN and the Economist. Meanwhile, the Associated Press releases a statement debunking Matti Friedman's claims of bias in its Gaza reporting. "AP pushes back, hard, against former staffer who claims anti-Israel bias," summarizes Lydia Polgreen with the New York Times.
Also, today is the 10 year anniversary of Brian Williams' first broadcast as the anchor of NBC Nightly News! Happy BW-iversary, everyone!
On the science beat, Nature is making all articles free to view, while i09 offers an unreserved apology for its unbalanced article on animal welfare in experimentation. "So refreshing to see a sci editor honestly own a screw-up, rather than the usual wagon-circling & doubling-down," reflects freelance journalist Ed Yong.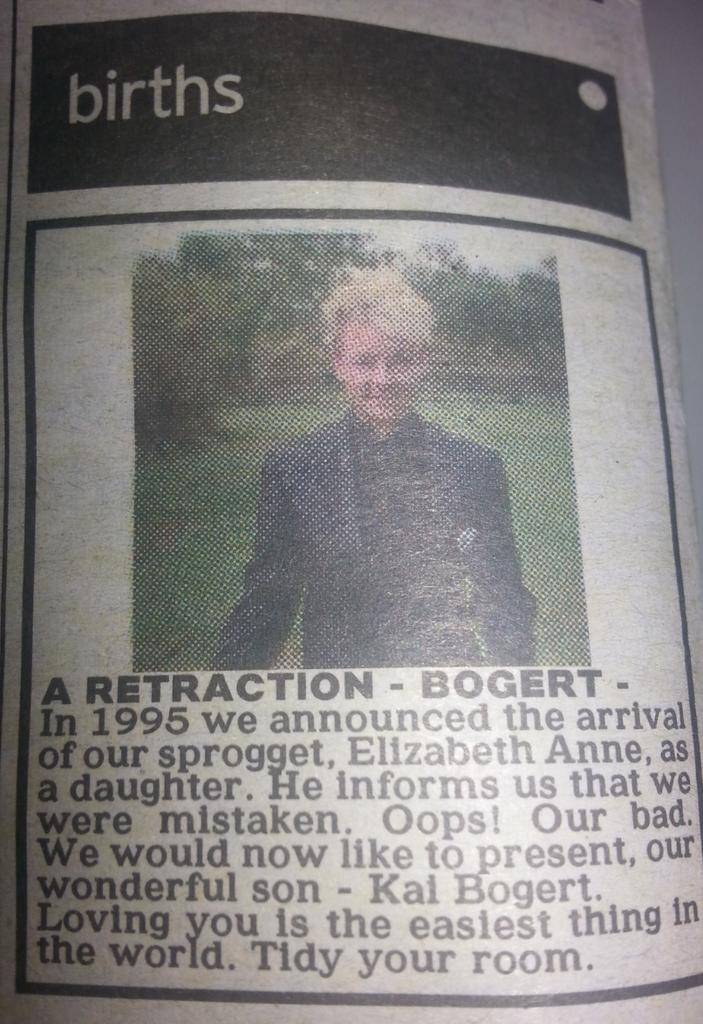 And of course, on the literary beat, here are the 100 Notable Books of 2014.
Now Women in Journalism just announced a new prize for the 2015 Press Awards in honor of Georgina Henry, the former deputy editor of the Guardian. And while we're on the subject of our counterparts across the pond, here's a long list of sex acts that just got banned in British porn and a heartwarming birth announcement published by an Australian couple after their son's sex change.