The Ferguson divide deepens
"@DailyCaller actually ran 'investigation' into whether @WesleyLowery is black. This is how 'news' caricatures itself," concludes ProPublica civil rights reporter Nikole Hannah-Jones. And yes, that is exactly what DC's Betsy Rothstein did, under a headline that word-for-word asks, "Is WaPo's Wesley Lowery black?" (604 shares) We have no words, so we'll defer to those of everyone else:
The article also solicited a flurry of f-bombs from many journalists, including a reaction from
Gawker
's
Adam Weinstein
that was so laced with profanity that we're pretty sure he
invented a few new words
.
So now might be a good time for us to mention
Bloomberg Politics
' look into
how a conservative backlash quieted #Ferguson reporters
for "all the wrong reasons" (
2,198 shares
).
BuzzFeed
's
Sapna Maheshwari
calls it "sickening. Twitter should intervene when private info of reporters posted by anonymous cowards calling for harassment." And why exactly are two
New York Times
reporters in particular being harassed?
Margaret Sullivan
explains in her post, "
Should The Times Have 'Left It Out' -- and What, Exactly, Was 'It'?
" "The NYT did NOT publish Darren Wlson's address. @sulliview brings some facts to the widely believed misinformation," colleague
Daniel Victor
elaborates.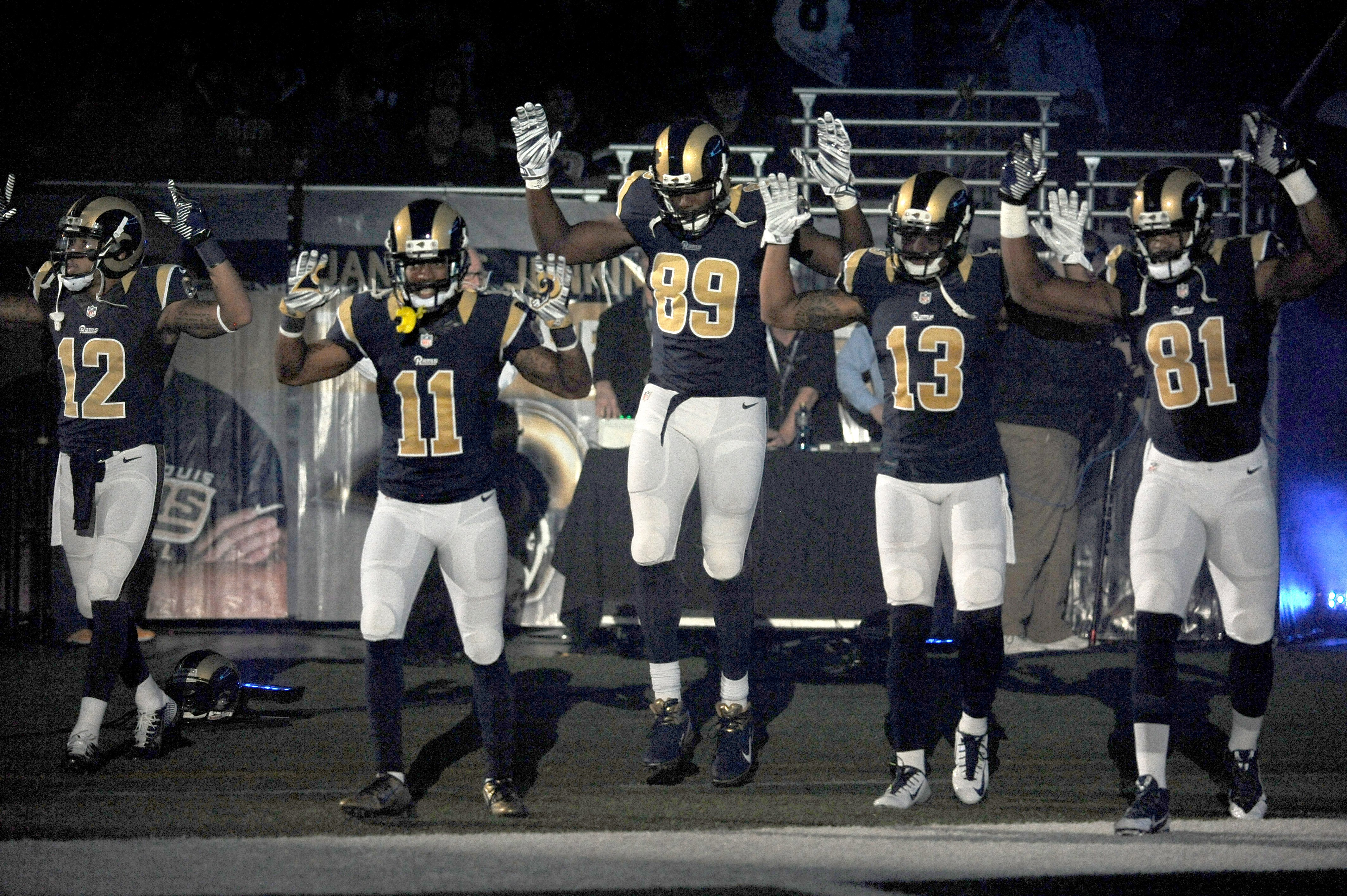 Lastly on this subject, the county police chief claims the St. Louis Rams football team apologized for their "hands up" gesture, but the
team's VP says otherwise
(
1,759 shares
). Who to believe?