BuzzFeed adds ClickHole writer (no joke)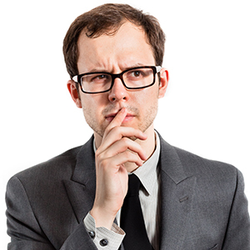 In the ultimate act of perfect, glorious irony, BuzzFeed has hired a writer from the very site that seeks to parody it: ClickHole. Daniel Kibblesmith (yes, that's his real name, and don't suggest otherwise or you'll make him shed exactly one tear) jumps aboard as a staff writer for its Buzz section, and Poynter got to break the news.
"OK, so @Poynter wrote an article about @BuzzFeed hiring a @ClickHole editor. And it wasn't satire. I think," reacted Sammy Roth from the Palm Springs Desert Sun.
"Buzzfeed have hired an associate editor from Clickhole because we are all actually living inside a joke," concludes Alastair Coote with the New York Times.
And journalist Paul Szoldra wonders, "when the hell is the Pentagon going to hire me as press secretary?"
"People should really be saying BuzzFeed hired the guy behind @GOPTeens, because that's @kibblesmith's true work of genius," Digg's David Weiner points out.
"Thanks to everyone as always for being so kind to me, I am excited to make more internet," Kibblesmith responds on Twitter.
Don't forget - if you change your job in journalism or move to a different news organization, be sure to email Kirsten (kirsten [at] sawhorsemedia [dot] com) so we can reflect your new title. News job changes only, please! Thanks!