Today in press and politics
Trending in media circles (with 72,000+ shares!) since yesterday: this Harvard Business School professor going to war over precisely $4 worth of Chinese food. "This is what happens when you have a Harvard law degree and too much time on your hands," declares Tim Johnson of McClatchy Newspapers. "My work on the Internet is officially done," article author Hilary Sargent concludes, after even the GS Elevator got in on it.
Next up, in response to character assailments and accusations of libel, here's Lena Dunham on "Why I Chose To Speak Out" (13,000+ shares and counting). "Bravo @lenadunham -a smart retort to those who have criticized/scrutinized her for speaking out about her assault," praises Wall Street Journal's Evelyn Rusli, who then adds, "Glad that @lenadunham also points to the public's need for clean cut narratives when often the truth is grey, muddied."
Just a few shares behind that, here's the eloquent Ta-Nehisi Coates screed you've been waiting for on The New Republic's ongoing race problem (4,350 shares). "Had zero interest in The New Republic (sorry!) until @tanehisicoates published this," admits Jenna Wortham with the New York Times.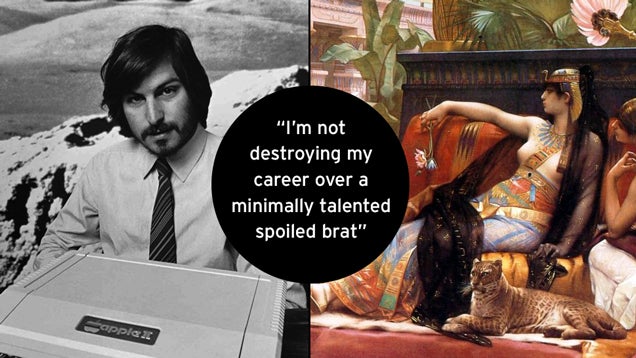 Then there's this: the leaked nightmare email drama behind Sony's Steve Jobs movie (5,127 shares). "f only Sony would adapt the batshit clusterf**k that is their latest leaked emails, THAT would be a great film," Vocativ's Molly Fitzpatrick reasons.
Moving to the politics we promised, a Bloomberg Politics poll reveals half of Americans don't want their sons playing football. Meanwhile at the Financial Times, we learn the Bloomberg and BusinessWeek websites will merge next year as "Bloomberg Business."
Elsewhere in politics, Washington Post's Matea Gold reports that the new spending deal would allow wealthy donors to dramatically increase giving to national parties. That new loophole was oh-so-conspicuously "inserted on page 1,599 of the 1,603-page bill," by the way. And Illinois comptroller Judy Baar Topinka has died at age 70. "Judy Baar knew what was up," tweets Charles Johnson of the Chicago Tribune.