Heartbreak in the headlines again
"Can we all agree 2014 = an awful year in news?" tweets Climate Wire's Elizabeth Harball, as journalists woke to the news that 130 Pakistanis, most of them children, are dead after an attack by the Taliban (12,700+ shares). Additionally, at least 182 are reported injured. "With each passing hour, the death toll rises in #PeshawarAttack," points out CNN Digital's Saeed Ahmed. "Heartbreaking story coming out of Pakistan this morning, over 100 children killed in Taliban attack. Pure evil," denounces Caroline Rowland with News 13 Orlando.
The attack is considered one of Pakistan's bloodiest in years, and has left Nobel Prize laureate Malala Yousafzai "heartbroken" by this act of terror against schoolchildren. The Guardian quotes a Taliban spokesman claiming attackers were instructed "not to target minors" while the Wall Street Journal adds that the Taliban sent the six suicide attackers as "revenge for the military operation in Waziristan." Shashank Joshi reacts, "Taliban scrambling to justify its carnage."
A local hospital tells Reuters that most of the dead and injured are between 10 and 20 years old. "Who on earth can call himself a human being & do this?" demands Humeyra Pamuk there. Pakistani newspaper Dawn also published a detailed timeline. At Global News, Nick Logan quotes from it, "Mudassar Abbas-lab assistant at #Peshawar school: I saw 6 or 7 ppl walking class-to-class, opening fire on children." All of the militants are reported as killed, but the Taliban claims this is "just the trailer" to further attacks.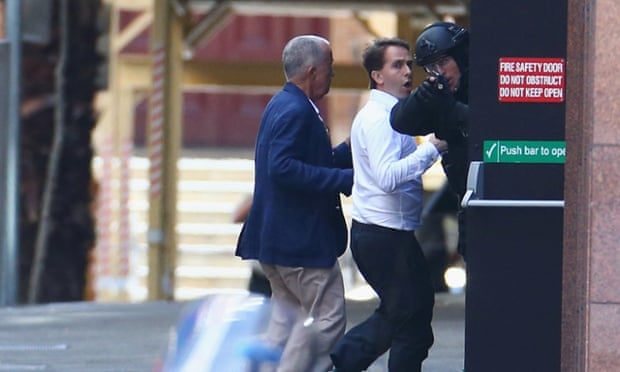 In the midst of all this, a new poll finds that the majority of Americans believe torture is justified after 9/11 terror attacks (800+ shares). Or as David Waldman of Daily Kos and Congress Matters bills it, "New poll finds majority believe throwing virgins into volcanoes to appease the gods justified." Meanwhile, an enthralling tick-tock from the Guardian takes a detailed look inside the Lindt café during yesterday's Sydney siege.