Tuesday's ledes you need to read
"The Obama admin is winking so hard over this DPRK internet attack you worry about their ocular health," tweets Vox's Max Fisher, after North Korea ever-so-mysteriously loses its link to the Internet (which got a whopping 47,000+ shares). The temptation to revel a bit in it was difficult to resist for some: "Well there, [North] Korea, nice Internet system you have. Shame if anything were to, uh, happen to it," Houston Chronicle's Martin Hajovsky pointedly muses. "Hey N. Korea, Seth Rogen and James Franco send their regards," George Knapp with 8 News Now Las Vegas quips. Another interesting fact offered up in the coverage of this story: North Korea has only 1,024 official IP addresses, or fewer than most New York city blocs.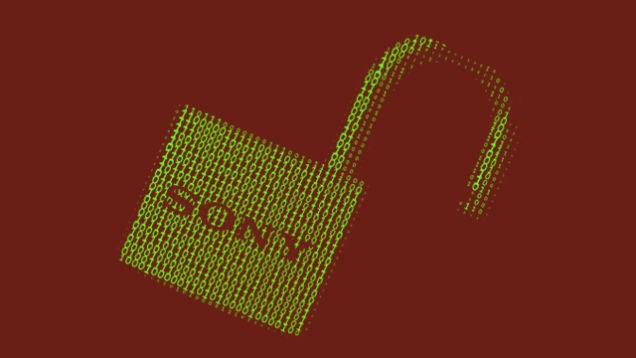 Simultaneously, Sony is threatening to sue Twitter unless it removes tweets containing hacked emails (2,300+ shares). "Sony clearly gets the whole freedom of speech thing," remarks ProPublica's Ryan Gabrielson. "Retweet if you'd be inclined to boycott @Sony if they continue threatening Twitter with lawsuits" Conor Friedersdorf with The Atlantic entreats.
Back to the New York Story, Mayor Bill DiBlasio appears to be experiencing his worst nightmare (4,500+ shares). Journalist Jason Zengerle calls it a "Very insightful piece by @GlennThrush & @maggiepolitico making sense of BDB/NYPD/NYC." Meanwhile, Eric Garner's daughter is offering support to families of the slain NYPD officers (which got a richly deserved 18,500+ shares). One more thing: The Atlantic's Ta-Nehisi Coates pens powerful prose on how blue lives matter, too.
And while we're speaking of New York, the Daily News reports the embattled Rep. Michael Grimm of Staten Island is expected to plead guilty today to a felony count of tax evasion (~ 2,000 shares). "From threatening to throw a reporter off a balcony in Capitol to throwing in the towel," Dan Mangan with CNBC bills it. And now that we're on politics, here's the draft campaign Elizabeth Warren didn't ask for, but hasn't killed, either. Also, check out Republicans blocking the reappointment of CBO Chief Doug Elmendorf because they want to change how CBO calculates the costs of government.
News that broke later yesterday but still on our minds: Joe Cocker, the singer best known for his cover of the Beatles' "With A Little Help From My Friends," is dead at 70. And the news isn't done with Uber, either: the company has apparently been advising drivers to buy insurance that (wait for it ...) leaves them uncovered.