Holiday headlines, both heavy and not
"Stop the war on #JewishChristmas!" pleads Kurt Loder of Reason, after reading a playful diatribe by Washington Post's Daniel Drezner against Christians horning in on Jewish traditions for Christmas Day. Or, put more simply by Drezner himself: "Dear Gentiles: STOP EATING CHINESE FOOD AND GOING TO A MOVIE ON YOUR MESSIAH'S BIRTHDAY. Sincerely, The Jew." He adds, "The War on Christmas is a silly, overwrought media trope. The War on Jewish Christmas, on the other hand ..." Is it all right if we make movie-going an exception for Christmas-observers intent on seeing "The Interview?" Just this year?
Speaking of which, since yesterday's Daily you just maybe may have noticed that Sony has once again reversed its decision on The Interview, announcing the flick will show on Christmas Day at a few select theatres (~ 7,000 shares so far). "I never knew seeing a James Franco movie could become such a political statement," remarks Julia Dennison with Natural Health Magazine and Fit Pregnancy Magazine. Freelance journalist Corey Pein calls it "Predictable. But not this bit: Sony 'asked the White House for help' securing distribution through Apple." Clyde Haberman with the New York Times reflects, "So the makers of a probably dopey comedy become 1st Amendment heroes. Don't we need a better class of martyrs?"
Maybe so, but that won't stop celebrities from celebrating. We mean James Franco, of course, who tweeted, "CELEBRATING!!!!! 'The Interview' starring Seth Rogen and James Flacco saved by President Obacco! I MEAN PRESIDENT OBAMA!!!!! Sorry!!! Also filed under celebrities, this Natalie Portman-Ryan Seacrest Gaza Strip Reply-All Chain from Hell is the most amazing thing ever. "Is it too late for 'Also Ryan seacrest?' to make a late entry into 'Top memes of 2014' listicles?" asks John Burn-Murdoch with the Financial Times. Read the Gawker post for an explanation, and you'll want to meme it, too.
In other reversed decisions, the F.D.A. has lifted the ban on gay blood donors. Well, sort of. "FDA to let gay men donate blood if celibate for a year. Picture it: 'Any man-on-man action this year, dearie?'" tweets Tim Lahey. "I would be honored to take a gay man's blood when in need," concludes NYT's Gardiner Harris.
More chapters were added to America's struggle with anti-police sentiment, as black cops in New York reveal they feel threatened by fellow police (11,400+ shares). Quartz reports the NYC police boast a long history of bullying City Hall. Meanwhile, the NY Times relentlessly traces the gun used to kill the two New York City police officers. Near Ferguson, an officer fatally shot an armed man who reportedly pulled a gun on him, and police have released surveillance video.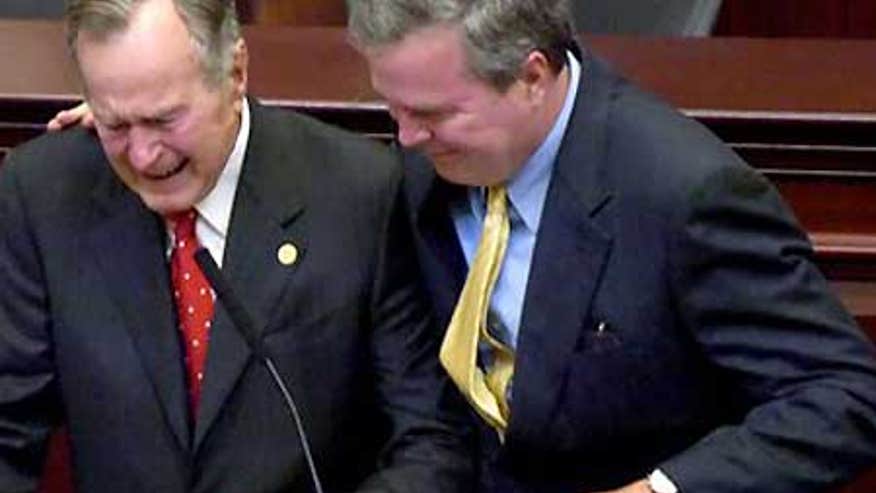 In politics, George H.W. Bush has been rushed to the hospital after experiencing a shortness of breath last night. Meanwhile, his son Jeb's e-mails offer a look at the Republican's hands-on style as governor, the Washington Post tells us. And on the other side of the aisle, Obama is ending the year on an upswing, a CNN poll shows.