Monday media madness
Today marks exactly one year since Al Jazeera's staff have been held in Egypt (4,212 shares). "Journalism isn't a crime," Allison Gaito with WPRI Providence reminds everyone. Sky News also covered this regrettable one-year anniversary, including an interview with Mohamed Fahmy's fiancée: "This is a message to the world that Mohamed is innocent and that I love him."
NYT's Bill Carter goes behind the early morning scenes of 'Today,' 'This Morning' and 'Good Morning America' (2,041 shares). "The morning routines of Today Show, GMA, CBS This Morning anchors. Makes my 5:30 wakeup time feel luxuriously late," admits MSNBC's Nisha Chittal.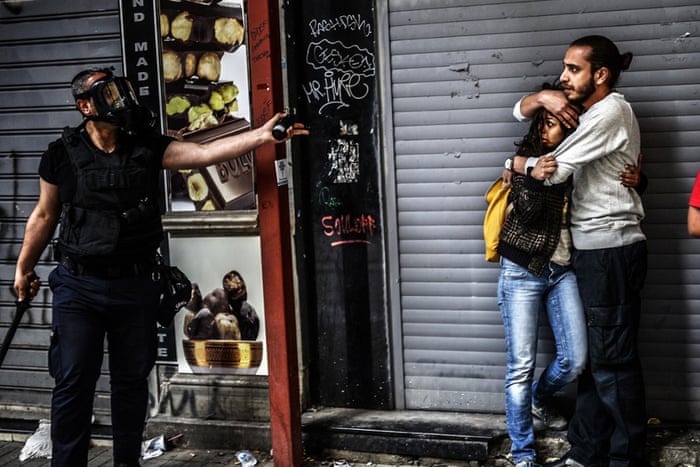 The Guardian is in agreement with TIME, it seems, as they've also just named AFP's Bulent Kilic their photographer of the year (2,100+ shares). "Double congrats," reacts freelance journalist David Lepeska.
In D.C., the Washington Post offers a eulogy on the beloved true crime site/case log Homicide Watch D.C., which has taken its last case and will be shut down on Wednesday. Adam Schweigert with INN points out the glaringly obvious: "The Washington Post laments the death of @homicidewatch...if only a newspaper...in D.C...with a huge pile of cash..."
Also filed under media, Steve Politi writes on how Rutgers athletic director Julie Hermann made their P.R. guy a scapegoat for her gaffes. And in China, access to Gmail has been blocked after months of disruption. "Ironically, China might just wind up encouraging the use of VPNs," predicts WaPo's Brian Fung.