Some of 2014's last top headlines
"At what point did Bill Cosby become Richard Nixon?" wonders John Flowers with The Reid Report, after reading the "Cosby Team's Strategy: Hush Accusers, Insult Them, and Blame the Media" (1,457 shares). "Bill Cosby's dark ops against his accusers, as told by @lmanly12 and @Graham_Bowley," deftly tweets David Carr with the New York Times. Or as Christopher Hayes at MSNBC bills it, "There Is No Such Thing As Law, Only Power, Volume MMLXXVIII." Arielle Duhaime-Ross with The Verge shares, "Cosby team blamed the media & then slipped them info 'that would cast Mr. Cosby's accusers in a negative light'."
Next up in headline news, 49ers and Jim Harbaugh have "mutually agreed" to part ways (news that received a tremendous 22,000+ shares). JR Sportsbrief's JR Jackson calls it the "Most shocking news of the year." That's not all, sports fans--Rex Ryan and John Idzik have also been fired as the Jets begin their overhaul. "T Rex taken out in NJ," NYT's Carr reflects on this. "Newsies are going to miss Ryan. Jet's fans? Prolly not as much."
In tragedies, passengers endured 24 hours on a burning ferry on the Adriatic sea, CNN reports (3,500+ shares). The NY Times reveals that hope is dimming for finding survivors from the missing AirAsia plane (1,300+ shares). "A second day of scouring the seas and rescuers are still empty-handed in the search for the missing AirAsia jet," tweets the article's author Thomas Fuller. And at The Atlantic, James Fallows digs deep in "The Tragedy of the American Military" (3,400+ shares). "Great essay by @JamesFallows on US military notes that the F-35 fighter may cost taxpayers as much as the Iraq War," notes Nicholas Kristof.
Filed under politics, Greece now faces a snap election after Prime Minister Antonis Samaras failed his "third and final attempt to persuade parliament to back his candidate for head of state." With their nation in pieces, Iraqis ponder what comes next. Meanwhile, in the battle against ISIS, the U.S. is targeting its psychology. And speaking of the U.S., NPR interviewed President Barack Obama and the takeaway is that even in spite of the last election's defeat, Obama sees room to push his agenda.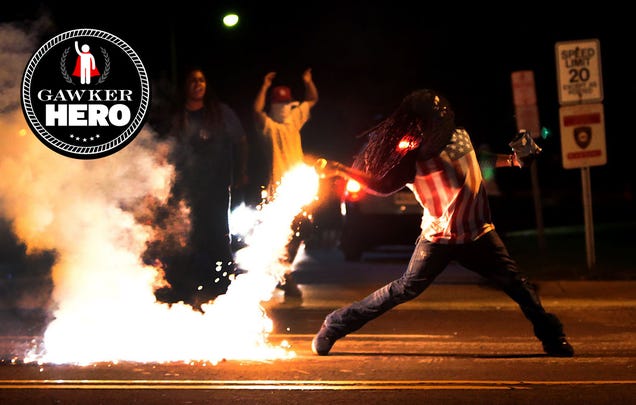 On the up-side of 2014 wrap-ups, Gawker lists the heroes of 2014, a.k.a., "The People We Liked This Year." Here's a taste, as shared by Vocativ's Markham Nolan: "The @shanedkavanaugh interview with the kid who peed in Portland's reservoir 'single greatest interview of 2014'."
Also, this happened Friday, but we're still reeling from it: the Associated Press found out that "Screech" was just charged in a bar stabbing. Yes, that Screech, and yes, we said "bar stabbing." AP's David Scott confesses, "This is why I actually miss working holidays." Plus, Exhibit A for how not to behave in PR: Timothy Zoll, Ferguson Police Department's public relations officer.