There's a video for that, apparently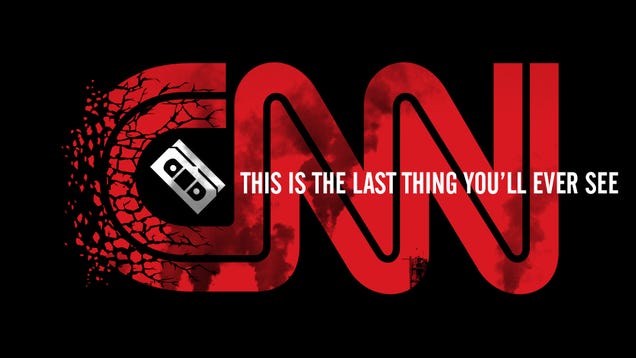 "This is the way the world ends Not with a bang but a CNN prerecord," tweets Gregor Stuart Hunter with Wall Street Journal. Stop us if you already know what he's referencing--this video CNN supposedly will play when the world ends (~9,000+ shares). BuzzFeed's Charlie Warzel reacts, "oh my GOD. CNN had an ACTUAL video ready in the 80s to play if the world was about to end. No joke." First Look Media's Andy Carvin notices, "It even fades to black."
Putting aside humor, however, two more New York police officers have been shot, both expected to live (3,273 shares), and a massive manhunt is underway for the suspects (2,700+ shares). This is all going down as the recent decrease in New York police arrests continues for a second week. "New York's Finest is not behaving so fine," reflects Re/code's Kara Swisher.
In politics, The New York Times reports that health care fixes once backed by Harvard's experts now roil its faculty. "In the debate over who pays for healthcare, Harvard for once is a reflection of America," notes NYT's Stephanie Strom. So much for progress--while our new Congress is called "one of the most diverse in history," it's still 80 percent white, 80 percent male and 92 percent Christian. Look how far we've come?
It's not such a good day for the GOP, either: Chris Christie is facing scrutiny over gifts after his little jig with the Cowboys owner and Jeb Bush apparently said in '94 that "Sodomy" shouldn't be given the same protections as race and religion. Also, "victim movements." Daniel Roberts with Fortune realizes, "This was a House of Cards plotline and now it is really happening. to Jeb Bush." And Bess Myerson, the Jewish community's "most famous pretty girl since Queen Esther," has died at 90.
Via Reuters, an ISIS official who oversaw beheadings reportedly has been beheaded himself, with "this is evil" written on his corpse. "Karma with a capital K!" Dale Russell with Fox 5 Atlanta responds. Hezbollah appears to acknowledge a spy at the top. U.S. forces returning to Iraq unearth the things their brethren carried. And here lies Putin's Washington.