Solidarité, c'est tout
"Solidarité: the new @NewYorker cover. Beautiful," contributing writer Maria Konnikova concludes of the artwork by Ana Juan that will accompany next week's New Yorker cover story. Pawan Bali with The Asian Age approvingly tweets, "that's how we say it #JeSuisCharlie." Also, "@tomforemancnn and @NewYorker had the same inspiration," notices CNN's Cassie Spodak.
To catch everyone up: this morning we stayed riveted to Twitter and television to watch a manhunt unfold in Paris as more terrorist links emerged (5,200+ shares) with two standoffs involving hostages in two separate locations that have ended in special forces storming both locations simultaneously (10,000+ shares)--one north of Paris, the other in a grocery store. The turmoil started this morning when two gunmen believed to be the Kouachi brothers involved in the Charlie Hebdo shooting hijacked a car before ultimately running out of gas and clashing with police in the north (1,300 shares). Since then, there are multiple reports out of France that the Hebdo gunman have been killed in a police raid after explosions were heard and seen near the site where the brothers were holed up. "Another explosion, more gunfire, pop pop pop POP POP," tweets the avant-garde reportedly team.
Amazing, if true: that all went down in a printing shop. "If true that the #CharlieHebdo magazine attackers met their fates at a printing shop... well... then the rest of this tweet writes itself," realizes CNN's Brian Stelter.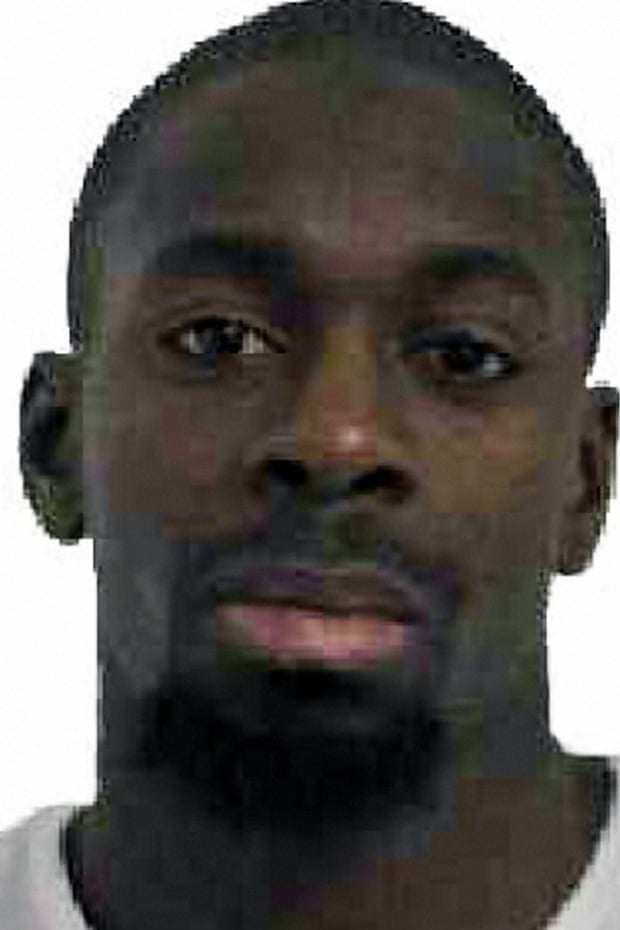 In the case of the marketplace hostages, the AFP says that several of them have been released following a coordinated police operation and according to Le Monde's police sources, that hostage taker is dead, as well. Holding (at least) six hostages, the suspect had at one point "threatened to kill them if police approach" and recent information indicates that some hostages may have died in the supermarket siege. "Profile of Amédy Coulibaly, said to be the gunman in the kosher grocery in Porte de Vincennes," points out Guardian EIC Alan Rusbridger. And yes, it reportedly was indeed a kosher market on the eastern edges of Paris, seemingly prompting Israel's prime minister to offer aid and all the shops on a Parisian street comprised of mostly Jewish businesses to close. "Great, all this horror in France has been missing was an attack on Jews," responds the AP's Nicholas Riccardi. "What began as a targeted attack against the staff of Charlie Hebdo has evolved into an all-out confrontation with a broader network of radicals," the Wall Street Journal reports.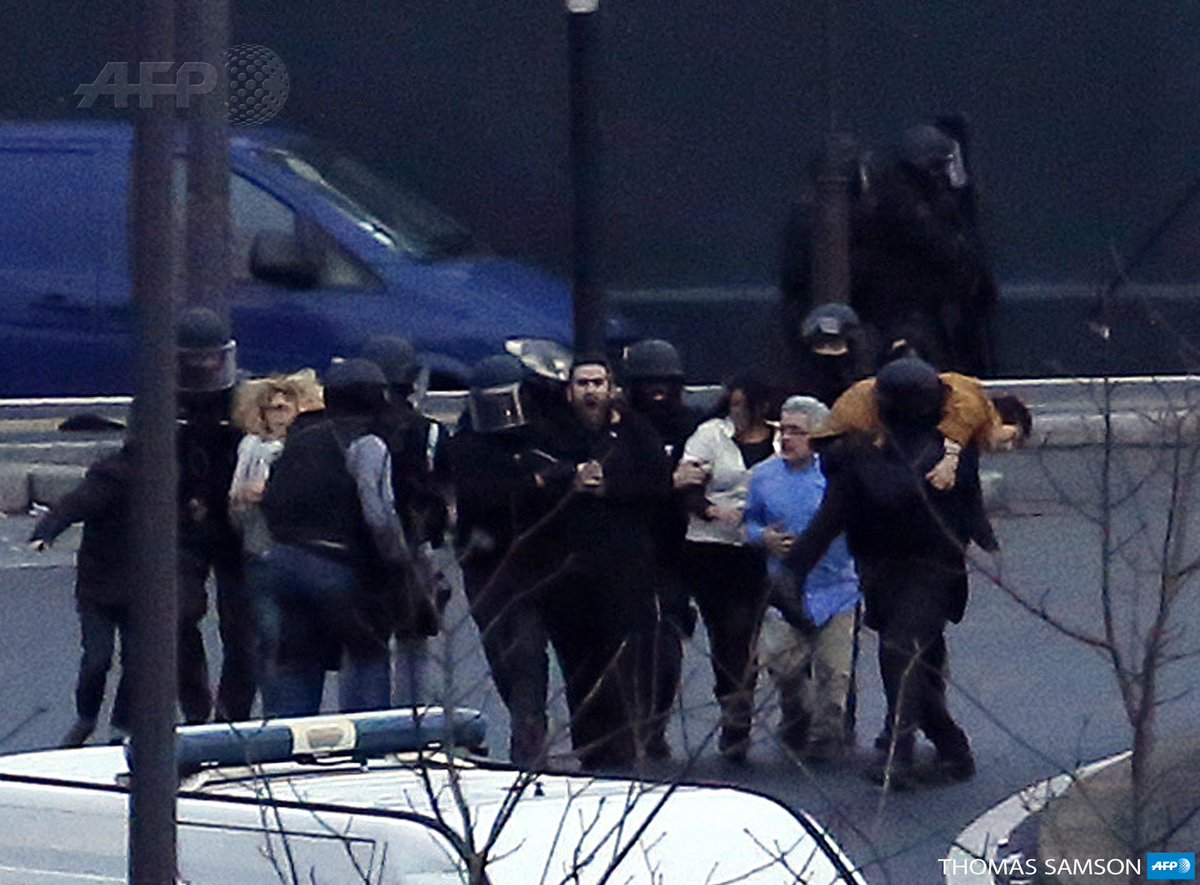 It's true that this story has been all over the place, both literally and figuratively, leaving journalists scrambling to keep up. "The only thing more complicated than covering an ongoing manhunt is covering an ongoing manhunt in a different language," confesses BuzzFeed's Ellie Hall. Speaking of BuzzFeed, they're reliably all over the social media aspect of this, uncovering this Facebook page that appears to belong to one of the Charlie Hebdo suspects.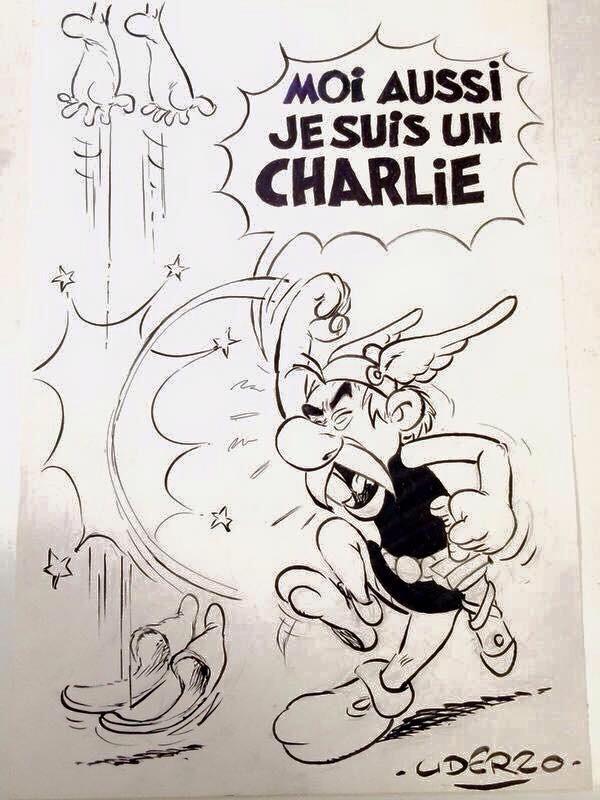 Even amid crisis, leave it to the media to remain introspective: Margaret Sullivan responds to criticism of the New York Times' decision not to re-publish Hebdo cartoons, saying it was "a close call" (1,800 shares). The Guardian advises that you can express solidarity with #CharlieHebdo, but in your own voice (2,700+ shares). "Flawless editorial from the Guardian: supporting free speech doesn't require us to amplify Charlie Hebdo's cartoons," harmonizes NYT's Lydia Polgreen. Also, France's most famous cartoonist came out of retirement for all of this.