News on this fine Martin Luther King Day
"David Carr's piece on 'Why the Oscars' Omission of "Selma" Matters' is a must read on this MLK day!" concludes editor/producer Christina Jeurling after reading Carr's latest installment "Why the Oscars' Omission of 'Selma' Matters" (7,200+ shares). The news continues to be full of all manner of pathology and victimization involving black Americans, and when a moment comes to celebrate both a historical giant and a pure creative achievement, it merits significant and broad recognition," Carr writes. "Thankfully @carr2n has it exactly right & isn't duped by LBJ loyalists' self-serving campaign against #SelmaMovie," praises New York Magazine's Frank Rich.
Trending high elsewhere, the New York Times reports that the N.S.A. tapped into North Korean networks before the Sony attack. "People who claimed Obama was winging it when he accused North Korea re the Sony hack were silly & wrong," denounces BuzzFeed's Tom Gara.
Across the pond, it's been revealed that thousands of Britons are on benefits across the EU. "Utterly fantastic article on UK benefit claimants abroad, which will be completely ignored in all immigration debates," predicts Alex Marshal with The ENDS Report. Also seeing lots of shares in Britain: a boy of only five just received a £15.95 party no-show invoice. Meanwhile, a new Oxfam report warns that the 1% own half the global wealth and will soon own more than rest of world, although The Spectator publishes the case that global capitalism means there's less poverty than ever.
In harrowing headlines, the Argentine prosecutor who recently lobbed accusations against their president has been found dead. In Yemen, rebel Houthi militiamen battle the military near the presidential palace. And in Burma, a "controversial nationalist monk" (there's a euphemism for you) Wirathu called a UN envoy a "whore" for supposedly showing a bias in favor of the country's Muslim minority ... which doesn't seem very monk-like to us, but what do we know. "What Would Buddha Do?" quips photojournalist Will Baxter.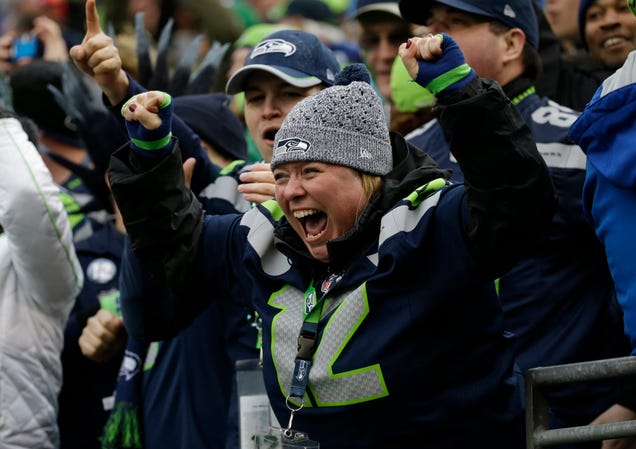 In sports, Deadspin's Kyle Wagner suggests we all laugh at these poor Seahawks fans who left last night's game against the Packers, thinking their team was done for. It wasn't, but someone probably should have warned WBGH, who prematurely reported that Green Bay was Super Bowl bound. "RIP intern," theorizes The Lowell Sun's Kyle Clauss. Simultaneously, Sunday's Patriots win over the Colts has been somewhat overshadowed by the claim that Patriots may have deflated the footballs in what is now being called #DeflateGate. Hey, this one rhymes!
Also, Michael Bennett riding a bike on the sideline? Sure, why not.