Today's media mêlées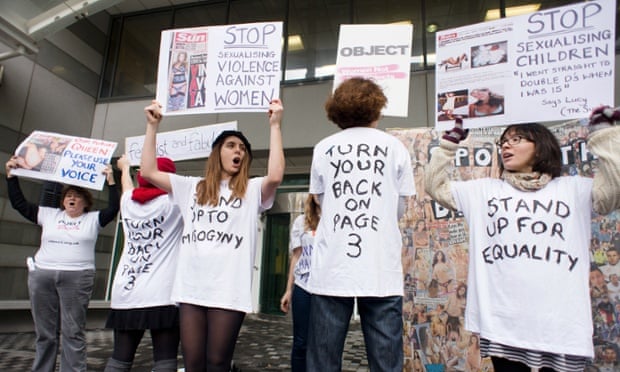 Believe it or not, our top media story for today actually concerns one question: Has The Sun axed its Page 3 topless pictures? (~24,000 shares so far). "No more topless women on page three of Britain's most-read newspaper. I never thought I'd live to see the day," admits The Atlantic's Sophie Gilbert. "Thrilled I'll never have to try to explain to @JrTiffney why there's a naked woman in a newspaper," reacts Guardian's Hilary Osborne. If you're just getting in on this long-running debate, however, The New Statesman helpfully has compiled for you the 8 #opinions everyone is having on the end of Page 3.
Now that we've got that out of the way, the finalists for the National Book Critics Circle Awards have been announced (4,100+ shares). "Excellent to see a list of NBCC criticism nominees that's vital, surprising, and diverse, in both form and content," concludes Flavorwire's Judy Berman. "Wait," tweets BuzzFeed LBGT's Saeed Jones, as it dawns on him that his poetry has been selected. Then: "We're gonna need more scotch." Jones has been having a banner day, as his piece "A Poet's Boyhood at the Burning Crossroads" was also published in NYT Opinion that same day. "Shoutout to @theferocity who is killing it on this MLK day," notes Micah Singleton with The Verge.
Elsewhere in media, Twitter's first acquisition for 2015 is Zipdial in India. BBC3 is the subject of a £100m bid by Avalon and Hat Trick executives. In Australia, Nick Butterly with The West Australian wore a T-shirt with a famous headline that's been deemed 'offensive' by Parliament security. "What was more offensive? Headless body or topless bar? Or lack great tabloid splashes these days?" wonders ABCN's Peter Ryan.