Headlines to give you a headache
Lest you think only Argentina was left reeling today, Taiwan is grappling with a terrifying tragedy after a TransAsia plane crashed in Taipei (4,210 shares), clipping a taxi on a bridge before leaving surviving air passengers to escape after it crashed in the river. One clip of Dashcam footage seems to especially capture the crash (30,000+ shares), but the parade of petrifying footage seems unending. "I've watch my fair share of insane videos on the Internet and this makes the top 10 for sure," decides BuzzFeed's Michael Rusch. At least 58 people were on board, most of them Chinese tourists, and more than 20 reportedly have died. A plane carrying mostly Chinese tourists has crashed into a river in Taiwan, killing at least 23 people. The cab driver was injured and taken to the hospital. "I can't believe people survived this plane crash," reacts Amy Kaufman with the LA Times.
The U.S. did not escape calamity's clutches last night, either: in "the worst wreck in Metro-North history," a New York train hit an SUV on the tracks 30 miles north of Manhattan (~13,000 shares). At least seven are reported dead, including the vehicle's driver and six train passengers."This is the second Metro-North crash in the past two years. Pretty worrying," tweets Michael B. Dougherty from The Week Magazine. "Is Metro-North cursed? Disaster strikes it yet again," observes Clyde Haberman with the New York Times. "This type of accident pushes to despair. Why is the Jeep on the tracks? Is there not a gate? Can't the train see?" demands Inc.'s James Ledbetter. "Wow, was on train right behind this one," realizes ProPublica's Michael Grabell.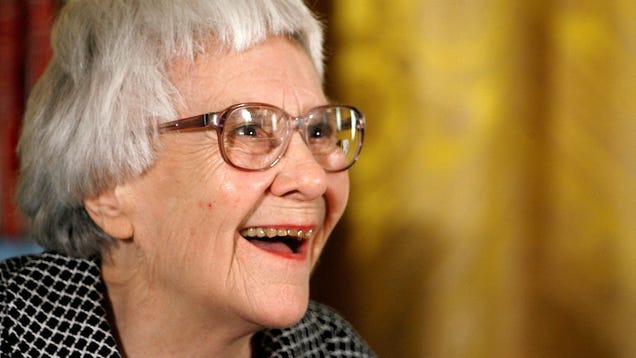 The other big story from yesterday was breaking news that cherished literary icon Harper Lee would release a second novel this summer, one she allegedly penned before "To Kill a Mockingbird" but featuring an older Scout--about 20 years older (which got 35,000+ joyful shares). But even here we can't have nice things, because Lee "can't see and can't hear and will sign anything put before her by anyone in whom she has confidence," which seems to support the argument by Jezebel's Madeleine Davies that we ought to be suspicious of the new Harper Lee novel (26,000+ shares). "The new #HarperLee novel announcement comes after the death of her sister, lawyer Alice. Should we be suspicious?" asks Yahoo India's Bijoy Venugopal. It also doesn't help that Vulture reveals even Lee's editor at HarperCollins didn't learn about the book's existence until yesterday. "I'm sorry, but this is so shady," resolves LAT's Matt Pearce.
Lastly, NYT's Helene Cooper reports that the United Arab Emirates disengaged from flying missions against ISIS in December after the Jordanian pilot was kidnapped. "Not long after a glowing WaPo piece dubbed it "Little Sparta," the UAE suspended its role in anti-ISIS airstrikes," reflects freelance journalist Gregg Carlstrom. "Why wait a month to say UAE suspended anti-ISIS airstrikes then time it to make it seem it was because of execution?" asks Middle East correspondent Borzou Daragahi with the Financial Times. This news arrives at the same time as a former al Qaeda operative's claims that Saudi Arabia's princes have been major patrons of the terrorist network (3,500 shares).