Coptergate and other crises of credibility
"Bri-Why?" quips ESPN's Don Van Natta, prefacing his friend Jack Shafer's Politico piece "Why Did Brian Williams Lie?" (2,600+ shares) as #Coptergate / #BrianWilliamsRemembers enters its second (or technically, third) day of life. "Brian Williams is successful, handsome, rich. So why lie? @jackshafer on 'the human tendency to juice our stories'," The Atlantic's Bob Cohn reacts to the piece. At Politico, Timothy Noah bills it as "Why even journalists sometimes tell whoppers." BuzzFeed's Tom Gara had a different takeaway: "Wow, had no idea Ronald Reagan lied about his wartime experience so shamelessly."
It doesn't end there, though. Tom Brokaw supposedly wants Brian Williams fired, if you're to believe Page Six. New York Post's Kirsten Fleming summarizes, "Tom Brokaw has always [known] Williams' tale was complete hooey." However, Becket Adams with the Washington Examiner advises, "Don't really trust @PageSix report on Brokaw wanting Williams fired. All anonymous sources (hell could be an intern)." Although CNN's Brian Stelter appears ready to believe it: "My reporting backs up @PageSix's report that Brokaw 'is furious' about Williams scandal."
About that, though. Stelter's aforementioned reporting seems to exonerate Williams, at least partially: "Back off #BrianWilliamsMisremembers. Pilot says @BWilliams chopper was hit," emphasizes Katheryn Hayes Tucker with the Fulton County Daily Report. "So looks like Brian Williams' helicopter was hit, but by small arms fire rather than RPG. Deflates the scandal a bit," reasons Guardian's Paul Lewis. But, wait (again!)--now even the pilot with the corroborating story is questioning his memories. Consequently, the controversy has now triggered suspicion for all of Williams' journalism, as questions swarm concerning his long-ago anecdotes of seeing dead bodies and other reports from Hurricane Katrina (2,400+ shares). And of course, Williams' official apology continues to be challenged (11,000+ shares). Columnist Connie Schultz captures overall sentiment best in tweeting, "I take no joy in Brian Williams' crisis of credibility, as it's a body blow to our profession."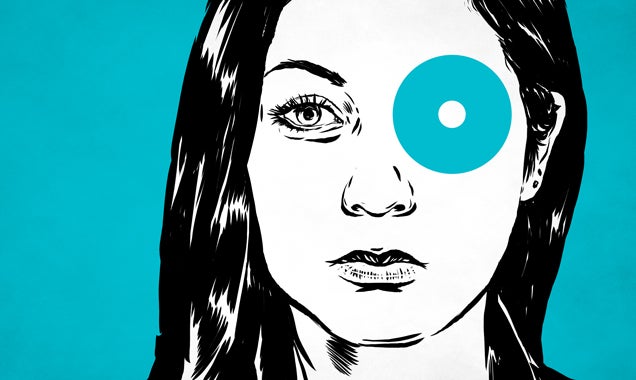 Williams isn't the only one with credibility issues; in the UK, a Channel 4 journalist is apologizing now that footage reveals she wasn't "ushered" out of a London mosque as she originally said (~6,000 shares). Meanwhile, Jezebel reports the NFL's domestic violence partner No More is a sham and BuzzFeed investigates how men's rights leader Paul Elam turned being a deadbeat dad into a movement.
In security issues, there are signs that China may have been involved in the Anthem Attack and UK courts rule that the GCHQ mass internet surveillance was unlawful (surprise, surprise!). Also filed under breaking judicial rulings, Canadians officially have a right to doctor-assisted suicide.
Well, one bit of good news to sweeten this bitter round-up: the latest American jobs report shows 257,000 jobs were added and workers' earnings correspondingly jumped, as well.