Grammy Awards galore and more
"Trolling Level: Kanye," was all Adam D. could tweet, after we all watched Jay-Z's horrified face (196,000 whopping shares) as Kanye just barely held himself back from Kanye-ing (212,000+ incredible shares). You know, again, but this time with Beck. "Jay running the gauntlet of emotions when Kanye got up on stage," summarizes HuffPo contributor Tom McKenna. "He really goes on a journey here," agrees Toronto Star's Bruce Arthur. If you watch closely, "Kanye West almost Kanye'd Beck and Beck actually thought it was right and deserved," Alex Goldschmidt observes. "Kanye was going to talk but he decided to let him finish because he already had the best stage bomb of all time," quips David Wyllie with NBC News.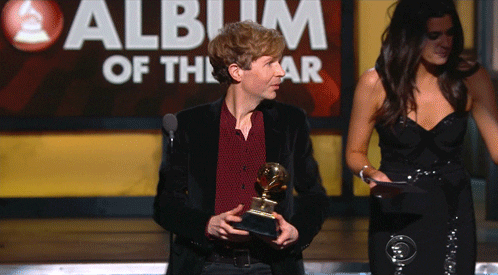 Scratch all of that, though, because Kanye did go on to say on-air that Beck should have given his award to Bey, any way (28,000+ shares). "Wait so Kanye is really pulling this 'imma let you finish' act again? Also, Kim's face," reacts TV Guide's Robyn Ross. "Yeezus rises again," concludes Joe Coscarelli with the New York Times. In other Gif-able/Vinable moments, please enjoy Pharrell judging Tay Swift so hard, (90,000 shares) or as The Verge 's Micah Singleton bills it, "When Pharrell becomes the physical embodiment of #BlackTwitter."
There were serious moments at the Grammys, too, however--such as President Obama's message where he says of rape, "It's not okay - and it has to stop" (12,700+ shares). "Would love to see a UK politician do something like this Obama PSA on violence against women & girls. Simple, direct," comes the nod from New Statesman's Helen Lewis. Relatedly, meet the domestic abuse survivor who performed with Katy Perry (3,200+).