Nightmares in the news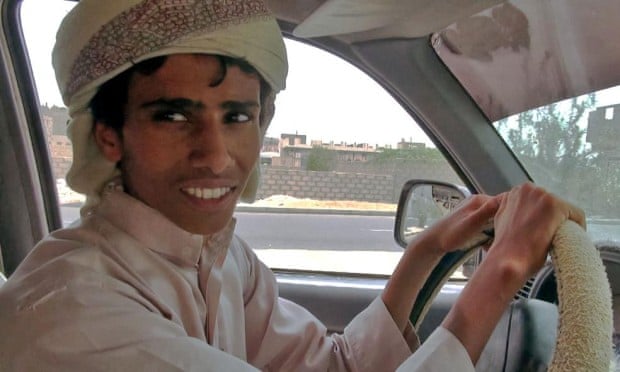 "We dream about drones, a 13-year-old Yemeni told the Guardian. He has now been killed by one," reveals David Shariatmadari, deputy editor with The Guardian (8,400 shares). "Proud to work for a news organization that would publish this important story," shares Spencer Ackerman at The Guardian US. "I'd bet the name of this 13-year-old Yemeni boy killed last month by a US drone is never once uttered on major US TV," predicts Glenn Greenwald with The Intercept.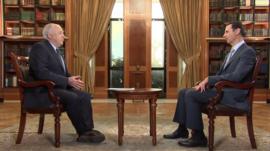 Elsewhere in the world, BBC News secured an exclusive interview with President Bashar al-Assad (1,700+ shares) that leaves Borzou Daragahi with the Financial Times asking, "Is there a more coldly mendacious ruler in the world than Bashar?" The Syrian leader also says his country is "informed on anti-IS air campaign." In the U.S., a more thorough (and thoroughly horrific) history of lynchings in the South documents nearly 4,000 names. "Mark the spots of all 3,959 lynchings from 1877-1950, and the map is stained blood red," comes the sober reflection from The Atlantic's Yoni Appelbaum.
As his scandal reaches a boiling point, the New York Times reports that Brian Williams has dropped on the "Trustworthy Scale" from 23rd to 835th place (1,000 shares). "Before, Brian Williams was as trusted as Buffett. Now, it's Willie Robertson of 'Duck Dynasty,'" explains the piece's co-author Emily Steel. There were some funny things about this study, though. As Texas Tribune's Evan Smith notes, "Brian Williams now only as trustworthy as Gene Hackman (jeez, what did Hackman do?)." Even NYT's Binyamin Appelbaum isn't buying it: "Name 835 people. I'll wait. Didn't think so." Meanwhile, Travis J. Tritten with Stars and Stripes (spotlighted in our Leaderboard section today) had a very candid interview with Williams about the whole ordeal (800+ shares). "Worth a read. Wish he'd asked about New Orleans," admits Dion Rabouin with the International Business Times.
In pure politics, David Axelrod dishes that Barack Obama misled the nation on gay marriage in 2008--as in, he's always secretly supported it. No, really? "Can't believe Axelrod revealed that deep, dark, dirty secret that makes Obama… kind of look good? Can't. believe. it," jokes David Weiner with Digg. Also, Jeb Bush's new CTO reportedly had to delete a bunch of old tweets because they reflected poorly on him--which is to say, accurately. "New Jeb Bush CTO is deleting his old tweets about sluts: 'science majors are also sluts but uglier.' Real nice guy," concludes Wall Street Journal's Georgia Wells. At Forbes, Clare O'Connor summarizes, "Bye CTO! (Surely)." It gets weirder, though--Jeb Bush has just released (what is alleged to be) all of his emails from the eight years he governed Florida.