Trending at the top for today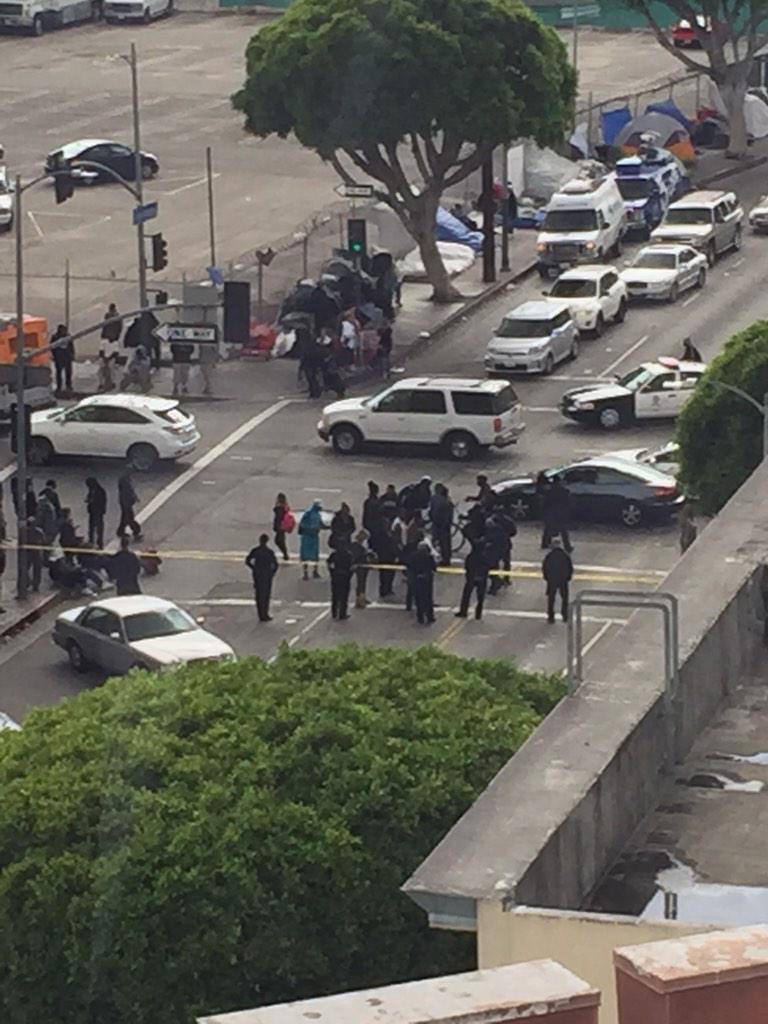 "This is the video of the police shooting in Los Angeles. Homicide is becoming mundane," concludes Latterly Magazine's Ben Wolford, as footage revealed the chaotic circumstances surrounding the deadly LAPD shooting of a homeless man (~11,000 shares). The video itself received upwards of 180,000 shares. "A homeless man called 'Africa' was shot and killed by the LAPD after a scuffle. There is video. I'm not watching it," resolves The New Republic's Jamil Smith. CNN's Sara Sidner attempts to make sense of what the video shows: "What do you see, hear on tape? Punches, taser sound, yelling, shots." Matt Pearce of the LA Times reflects, "Probably the quote that will circulate widely from this: 'This man got shot over a tent.'" Here's BuzzFeed's report, as well (3,100 shares). This latest news comes even as the Justice Department prepares to fault police in Ferguson for racial bias in traffic stops and beyond (4,800+ shares). "DOJ to drop report (maybe this week) that concludes, essentially: Ferguson was bigger than Mike Brown," elaborates Washington Post's Wesley Lowery.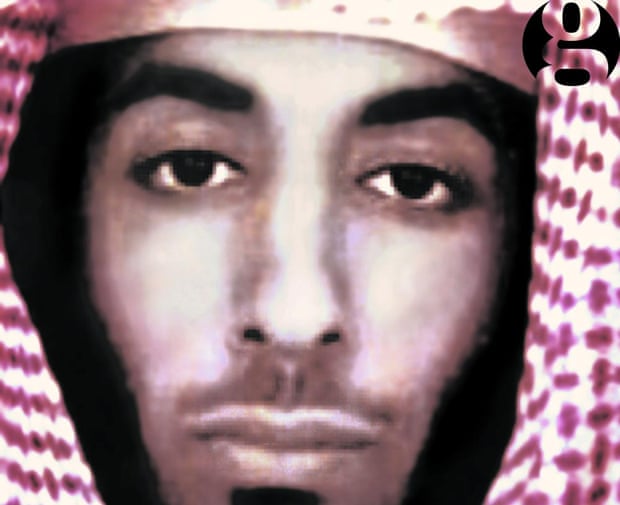 Unsurprisingly, ISIS is threatening Twitter founder Jack Dorsey and employees over blocked accounts (3,000 shares). "Offline repercussions of infowar," Alex Howard with TechRepublic calls it. What may be more likely to catch you off guard: Mohammed Emwazi's former boss in Kuwait calls him the "best employee we ever had," a revelation accompanied by a much clearer picture of the man behind the black mask (1,100+ shares). Mashable's Jim Roberts tweets out more jarring details: "'He was very good with people. Calm and decent,' says former boss of 'Jihadi John.'"
From Afghanistan, New York Times' Alissa J. Rubin beautifully chronicles policewomen's struggle against culture (~7,000 shares). And from Julia Ioffe:"Color me shocked: the cameras watching #Nemstov assassination 'weren't working.'"
In politics, Sen. Barbara Mikulski, who has served in Congress longer than any woman in history, is set to retire from Senate. Eric Braverman tried to change the Clinton Foundation--then he quit, Kenneth Vogel tells us (1,400+ shares). Also on the Hillary beat, the Wall Street Journal hypothesizes that Hillary will launch her presidential bid as early as April (3,600 shares). "SNL needs to have a serious conversation really soon about who's going to play Hillary," urges Mashable's Megan Hess. On that note, BuzzFeed's Ben Smith offers insights on how to beat Hillary Clinton, as suggested by the guys she beat (200+). "Went down a rabbit hole to the 00s last night," Smith explains. Simultaneously, WaPo's Anne Gearan follows the long and sometimes fraught relationship between Hill and Bibi (600+). Lest you think Hillary is the only one under the magnifying glass, it turns out that Downton Abbey enthusiast Rep. Aaron Schock used taxpayer money for private plane flight to a Bears game (800+).
One more breaking news item for you: USA Today's Alison Young investigates a deadly bacteria release at a high-security lab in Louisiana (5,700 shares). "The first signs of trouble at Tulane lab came in November. 2 monkeys in outdoor cages & not in experiments became ill," Young reports, and wonders, "Has deadly bacteria colonized soil outside high-security lab near homes? @USATODAY finds too little testing done. "