Wednesday's question of the day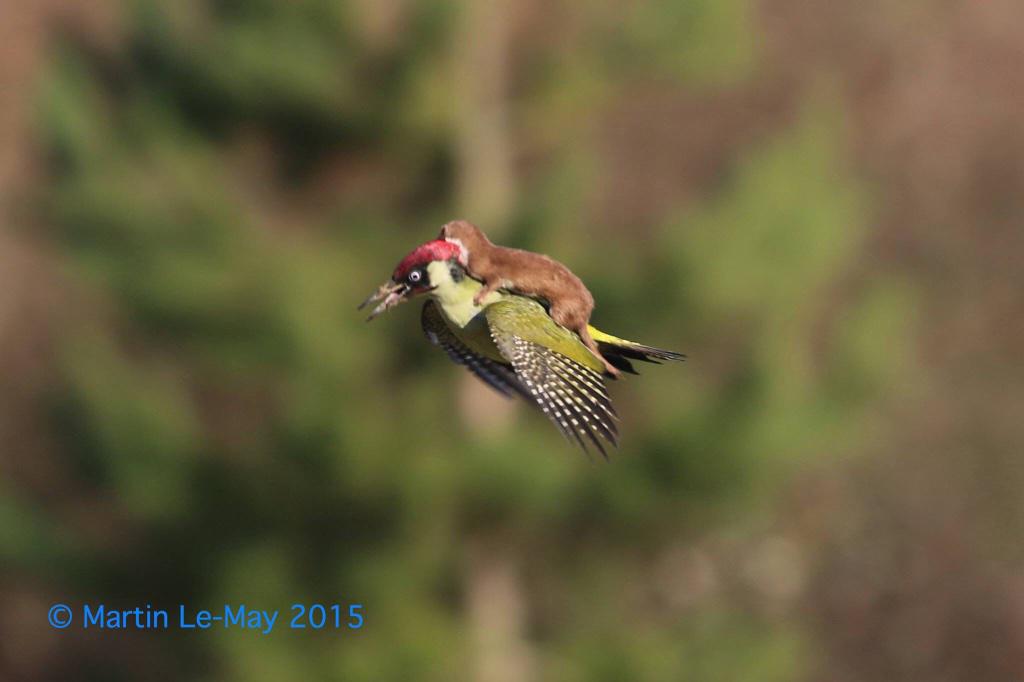 Our last question asked: A photo out of Essex that looks like it's "straight out of a children's fantasy book" features what surprising occurrence? That would be a baby least weasel riding a European green woodpecker (or more accurately, a baby weasel trying to kill a woodpecker). Yes, really--here are the three steps to acceptance, if you're skeptical! Spoiler: the bird got away.
Congratulations to returning champ Craig Pittman of the Tampa Bay Times for being the first to answer that correctly! Honorable snaps go out to Ashley M. Apodaca, Edward Tenner, Francis Hinchey, David Daniel (who jokes "Hey, anything to beat the traffic..."), Josephine Dorado (who adds, "Btw humans do this too"), and Mark Poepsel (who replied "If it's not a weasel on a woodpecker, I don't want to be right").
As for today's question, here it is: To promote their new flick Unfinished Business, Vince Vaughn and his costars just posed for what stunt that's going viral?
Click here to submit your answer to @MuckRack. IMPORTANT: If you choose not to click that link, please include the word "answer" in your tweet so we can find it (the link will automatically do so for you)! We'll announce the winners in the next Daily!