Your daily bulletins to browse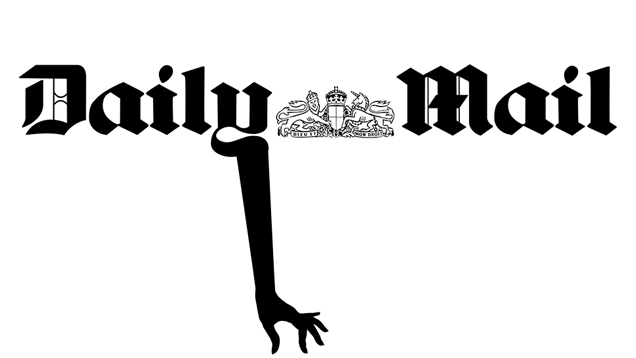 "Daily Mail, still the DailyFail," comes the virtual shrug from Sarah Weinman at Publishers Lunch, after former employee James King wrote a takedown of his year spent ripping off the Web with the Daily Mail Online (3,600 shares as of this morning). Columbia Journalism Review's David Uberti reflects that it's a peek "[i]nside the content farm @MailOnline ... Blurring the lines between aggregation and plagiarism on a daily basis." Although New York Times' Mike Isaac was unmoved by it, tweeting, "take: 'i did the exact thing i condemn now for a year, writing about it absolves me of my sins'." Interestingly, The Guardian pulled a similar move in writing about the piece, too: "Fun irony in Roy Greenslade ripping off that Gawker article about Mail ripping stuff off (albeit with a credit)," notes The Independent's Matthew Moore. The Guardian post has earned the story an additional 200 shares so far.
We haven't forgotten #emailgate story, of course, which is also trending high today after the NY Times reported that Membership in Clinton's email domain was a mark of status (~ 2,000 shares). "Chelsea used the alias 'Diane Reynolds.' Fake Twitter account, please," pleads Mark Leibovich with New York Times Magazine. Bloomberg reports the e-mail system was built for privacy, though not security, and gave her the ability to erase emails at will (2,200+ shares). Meanwhile, the Associated Press is threatening legal action over its FOIA requests for documents on Hillary (1,800+). "Insecure email is by definition not private," points out TechRepublic's Alex Howard.
And then there was this mistake by Hillary's aide: "So, Philippe Reines Sent Us an Email," writes Gawker's J. Trotter (500+). And what an email it was, featuring Reines' randomly cc'ing every high profile media person who's covered Hillary's plight. "This is fun. How do I get on this chain?" asks Digiday's Lucia Moses (us, too, please?). "Unconvinced Philippe Reines is a real person and not actually Bubba having a little fun with the press," insists Nick Baumann with Mother Jones. "Can't wait til he's press secretary," reacts Mic's Stefan Becket.
Elsewhere in politics, an ex-official says Chris Christie's office took over the Exxon settlement (1,800+). "The good news for Chris Christie: post #NJ, he will make tons as an oil lobbyist," predicts Full Disclosure's Roben Farzad. Also, please meet the American woman standing between Putin and Ukraine. In the meantime, national polls indicate Walker and Bush are in a tight race.
Additonal newsworthy revelations: the Ringling Brothers are preparing to eliminate elephant acts under pressure. Plus, one man finally comes forward to the Toronto Sun to say "I built the mystery tunnel" (700+).