Question of the day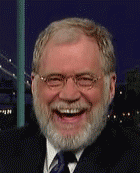 Yesterday's question asked: How is Jimmy Kimmel honoring rival late night host David Letterman's final episode as the head of The Late Show? Kimmel won't air a new episode opposite David Letterman's finale on CBS because "I have too much respect for Dave."
Congratulations to
Ken Walker
of the
Tampa Bay Times
for being the very first to answer that correctly! Honorable mentions go out to
Jade Walker
,
Rachel Roh
(welcome back!),
Paul Boyd
(who adds that "Comedy Central went off the air to honor Johnny Carson's farewell"),
Hollywood Highlands
,
Eve Byron
(who notes that Kimmel did it "so there's no competition. But was there ever? (Sorry Mr. Kimmel)"), and
Ron Tillotson
for all getting that exactly right, as well!
As for today's question, here it is: Caroll Spinney, the puppeteer who has "brought life to Big Bird and Oscar the Grouch for the last 46 years," recently did an AMA on Reddit. What did he count as his most meaningful interaction with a child during that time?
Click here
to submit your answer to @MuckRack.
IMPORTANT
: If you choose not to click that link,
please include the word "answer" in your tweet
so we can find it (the link will automatically do so for you)!
We'll announce the winners in the next Daily!