On this MLK Day ...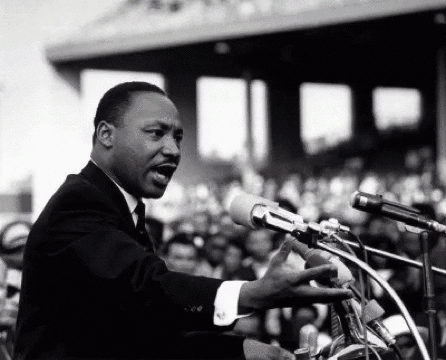 "Now THIS is a way to mark MLK Day. Black leaders obituaries from The Times's archives," shares Pamela Paul from the New York Times, linking to an interactive piece that's received more than 4,500 shares. "They represent the many whose stories aren't recorded," points out Nusrat Choudhury. For instance, the article points out it took five days for news of Rosa Parks to reach the Times. Freelance journalist Jason Parham bills it as "black lives etched in history." Christina Nelson from Investment News reflects, "Hard to believe King would have been 87 this year."
There's breaking news this holiday, too. Family members and congressmen are waiting to be reunited with Americans recently freed by Iran, one of which includes none other than the Washington Post's own Jason Rezaian. "Jason!!! This makes me so happy," reacts BuzzFeed's Anup Kaphle. Here are some of the first photos of Rezaian with his family. "Viscerally, emotionally grateful to see this WaPo picture of Jason Rezaian reunited with his wife and family," admits MSNBC's Rachel Maddow. Rezaian tells the public, "I know people are eager to hear from me, but I want to process this for some time." Here's a look at the secret diplomatic talks and private back channels that went into freeing a reporter.
What else is new today? BuzzFeed News and the BBC just uncovered evidence of widespread match-fixing by players in the tennis world."The stakes of #TennisRacket are objectively much lower, but this is arguably an Edward Snowden moment for sports," posits freelancer Tim Carmody. "This is a crazy story, and quite a rebuke to those who say Buzzfeed doesn't do serious reporting," notes New York Post's Seth Mandel. Here's how BuzzFeed used betting data to make this investigation happen. And yes, there was a debate last night, and one of the highlight's has to be Bernie Sanders giving Hill "the side eye." Also in politics, Donald Trump evidently is really unpopular with general election voters. "Not to put too fine a point on it, but the GOP "donor class" is pretty dumb if they're resigned to nominating Trump," muses Nate Silver, who authored that post.