Question of the day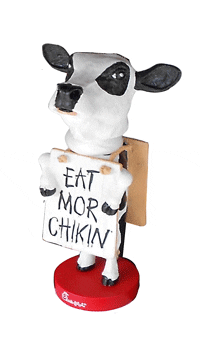 Our last question asked: Chick-fil-A is offering free food in exchange for customers doing what? Handing over their mobile phones until they're done eating.
Congratulations to CNN's David Daniel for being the very first to answer that correctly! Honorable mentions go out to Skye McIntyre, Kelly Phillips Erb, John Bordignon, Ken Walker, Fabiola Camacho (who wonders, "Hmmm, but if you don't photograph a meal, did it really happen?"), Sarah-Ann Soffer (who wonders the very same thing), Deonna Anderson, Dan Rosenbaum (who notes "One more reason we're not eating at Chick-fil-a anytime soon"), Mark Gibbs (who adds "Either way, their food will still taste like not quite chicken"), Lizzy Shaw (who asks "will kids' heads explode?"), Toni Antonetti (who loves "the concept"), Paul Morjanoff and Ralph Cunningham for all getting that right, as well. Shout out to Margo Howard for her sardonic response "Turning into heterosexuals."
As for today's question, here it is: The city of Cleveland plans to use part of a $50 million federal security grant to buy what in advance of Republican National Convention?
Click here to submit your answers to @MuckRack. IMPORTANT: If you choose not to click that link, please include the word "answer" in your tweet so we can find it (the link will automatically do so for you)!
... We'll announce the winners in the next Daily!