Question of the day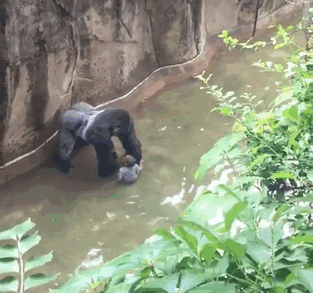 Our last question asked: Why has the Cincinnati Zoo deleted their Twitter account? They had been inundated with Harambe memes, which they found offensive.
Kudos to Gravitate PR for being the very first to get that right! Honorable mentions belong to Craig Pittman (who laudably managed to fit "monkeying around" into his response), Jay Andrew, Martin Berliner, Elena Kay Bosch, Buck Borasky (who adds "If Harambe isn't the @TIME Person of the Year we'll know it's rigged! ;-)"), Mark Gibbs (who dubs memes a "fill in word for crap posted by idiots"), Julia Ellin Kreger, Jackie Hague (who notes "people are bananas"), Natalie Tindall, Carrie Gray and Margo Howard for all answering correctly, as well. Shout outs to Becky Yerak, who guessed that they were hacked--very fortunate for the Zoo that they were not!--and Tyler Gatlin, who guessed "because that's what #Harambe would have wanted."
As for today's question, here it is: People are flocking to Palawan, Philippines to see a giant, 75-pound what? And why are we only seeing it now, after 10 years?
Click here to submit your answers to @MuckRack. IMPORTANT: If you choose not to click that link, please include the word "answer" in your tweet so we can find it (the link will automatically do so for you)!
... We'll announce the winners in the next Daily!