Other people are running for president too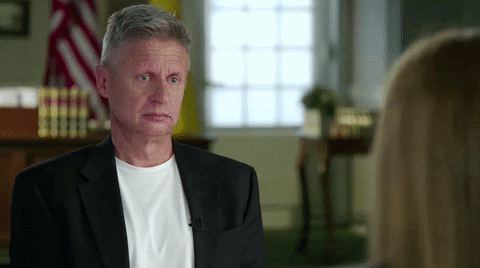 So remember how yesterday we told you that the Arizona Republic endorsed a Democratic presidential candidate for the first time EVER? Well, it turns out, they got death threats after endorsing Hillary Clinton, according to 12 News.
In other endorsement news: the Detroit News went Libertarian and wants Gary Johnson for president. Niraj Warikoo also points out, "For first time in its history, Detroit News doesn't endorse GOP nominee for Pres."

But Gary Johnson actually had another self-described "Aleppo moment" when he couldn't name a world leader he respects, according to the New York Times. Here's the video. Of the incident, Gerry Doyle said, "Let's cut gov't spending by 40%, colonize other planets to fight climate change and forget *every* world leader."