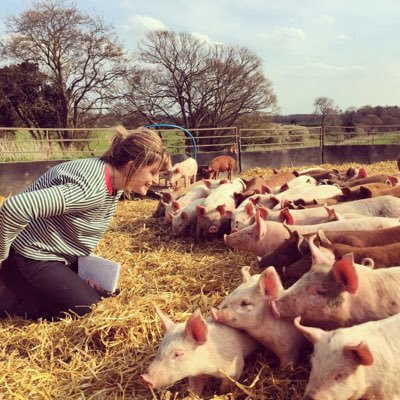 Victoria Stewart
Verified
About
Freelance food/travel journo; columnist (& former food editor) @eslifeandstyle; story teller @hubbrixton; street food blogger; Insta: @victoriastewartpics
standard.co.uk
— Hello cooks, I've got news for you. We are now 384 days into this monthly column, the cookbook challenge, and in that time I have smacked cucumber (Low & Slow), flipped burgers (Byron), slow cooked chicken (Nopi), made 'lasagne' out of spinach and ricotta (Smart Carbs), made 'bread' out of quinoa and chia seeds (Good + Simple), and made salad dressings out of pomegranate molasses and soy sauce (Savour).
standard.co.uk
— If you're not a hair person, you likely won't bother to do anything with yours when you hit a festival. Because when you finally fall asleep on your rollmat and makeshift pillow at 4am, your hair having attached itself to a gruesome combination of glitter, grass, mud and hairspray, there's very little you can do the next day to save face, even if you've got a mini can of dry shampoo to hand.
standard.co.uk
— Harneet Baweja is the co-founder of the Shoreditch restaurant Gunpowder London, which he has owned with his wife, Devina, since 2014. The menu, cooked by their in-house head chef Nirmal Save, is based on the recipes they learnt from their grandparents whilst growing up in West Bengal, with some modern twists.
standard.co.uk
— Pan-Asian and Indo-Chinese are classic 'slashie' cuisines when it comes to fusion food - but what about Kenyan scotch eggs or Bao with a pâtisserie side? London chefs are making like Willy Wonka with new combinations that reflect the capital's global community. Time to tuck in.
standard.co.uk
— There's just one thing better than quizzing chef Raymond Blanc about his favourite places to eat, sleep and drink in Paris: visiting them myself. "There is just so much to celebrate here, some of the best produce in the world, some of the best restaurants, and talent. I love this city so much!"
standard.co.uk
— Who: a collective including latte champions, milk trainers, coffee roasters, Brades Farm in Lancashire, and a leading dairy scientist Morten Münchow, all headed up by Rebecca and Shaun Young. Rebecca, the daughter of a former dairy farmer, used to work in property, while Shaun owns Noble Espresso coffee business, and previously worked at Kaffeine and Taylor St Baristas.
standard.co.uk
— Marianna Leivaditaki is the head chef at Morito's delicious new outpost on Hackney Road. The menu is mostly hooked around gorgeous, uplifting food from Spain and North Africa but eating some of the dishes also transport you to parts of the island of Crete in Greece, where Leivaditaki was born.
standard.co.uk
— Come August 19, social media's smug holiday snappers are going to have stiff competition. London's Night Tube will open across five lines, so we can finally stay out later to eat, party and pretend we're on the continent - because everything tastes better outside at night.
standard.co.uk
— When the clock strikes 8.45am at the St Matthias Church of England Primary School in Stoke Newington, it means only one thing: time to tidy. As the Mission Impossible theme tune begins to blast out of a CD player on one side of the assembly hall, 20 children at the other end jump up from their seats and start flying around as fast as their little legs can carry them.
standard.co.uk
— Chef Peter Gordon has a new cookbook. Well, I say 'new'. This tome of 250+ pages, stuffed with food pictures so luscious you want to rip them out and eat them (think watermelon with feta crumbled over its pink flesh, sizzling wasabi baked mushrooms, and seared plump salmon), is actually a re-write, an update if you like, of Gordon's 2005 book 'Salads: the new main course'.
More Articles →







Aug 24, 2016
Dumplings Legend has closed down, & Jen Cafe's dumplings were so-so earlier. Where else is good for dumplings (next time) in/near Chinatown?