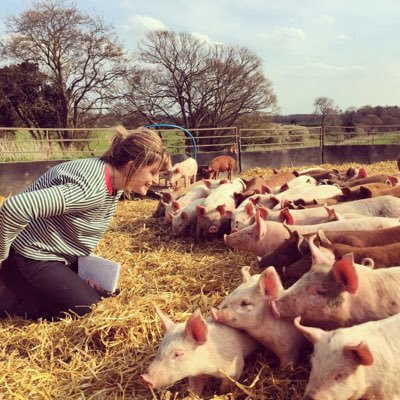 Victoria Stewart
Verified
About
Freelance food/travel journo; regular @foodismuk +@eslifeandstyle; storyteller @hubbrixton; street food blogger; dance-obsessed; I:@victoriastewartpics
standard.co.uk
— Hopping across the puddles on Rossio Square, Lisbon, my tour guide turns to me with a troubled expression. I've come to Portugal's capital city on a street food mission, but given the miserable weather she's worried today might not be the best for alfresco eating.
standard.co.uk
— Chef Nuno Mendes, owner of Taberna do Mercado in Spitalfields, and executive chef at the Chiltern Firehouse restaurant owned by hotelier Andre Balazs, grew up in the Alentejo region of southern Portugal. Mendes' memories of his childhood are peppered with stories of going out to eat "quite sophisticated" food with his "foodie" father, from seafood to risottos.
standard.co.uk
— When it comes to pizza, there are hoggers and there are sharers. Hoggers order whole, guzzling piece after piece until they've licked the last string of mozzarella from their sticky fingers.
standard.co.uk
— Who: A small team of people who work with breweries around the UK to use surplus bread to make beer. Started and led by author and food waste campaigner Tristram Stuart, who also founded the environmental awareness charity, Feedback. Number of followers: 601 (3.8k on Twitter) Tagline: Toast Ale is brewed with surplus bread.
foodism.co.uk
— Ben Chapman is a special kind of restaurant owner. If his name isn't familiar to you, then Smoking Goat, the Thai restaurant he co-owns in Soho - which often serves 200 covers a night - might be. If you've caught wind of Kiln, a new restaurant coming to the area in mid-September, he's behind that, too.
standard.co.uk
— We've all been there. On a whim you wandered into a clothes boutique and felt the cold stare of the shop assistant wondering what you're doing out in espadrilles and a ripped T-shirt. And for a while in London going out to eat French food felt rather the same - only those who knew what they were talking about were welcome.
radiotimes.com
— Being surrounded by farmland, this city has a big foodie history. Today visitors can find excellent charcuterie from The English Market, cafés serving blood sausage on toast for brunch and restaurants and coffee shops galore. Cork City is a good point of start a trip around the county to find black pudding, smoked fish and the renowned Ballymaloe cookery school and farm.
standard.co.uk
— On any given day you could walk into a food hall or a supermarket and be faced with a great deal of very average products. Average-tasting, average-looking, you know the score. And then every so often - like buses - you go looking for one thing, and three good ones come along at once.
standard.co.uk
— Not all loaves are created equal, thinks Chris Young who since 2008 has been coordinating something called The Real Bread Campaign, championing local, independent bakeries and encouraging people to make their own real bread. "Do you miss real bread? You know, back in the days before low-carb and gluten-free was a thing?
bbrblog.com
— This month food writer Victoria Stewart visits the newest addition to the Marylebone restaurant scene, Blandford Comptoir, a classy spot serving Italian-influenced dishes which has a particularly reputable founder - Master Sommelier Xavier Rousset.
More Articles →