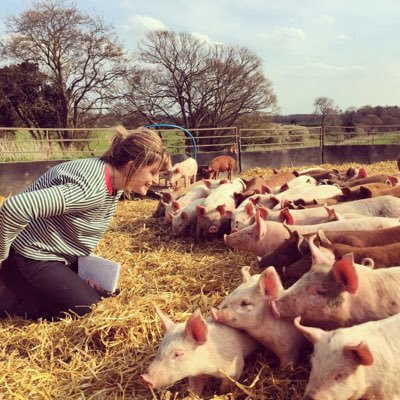 Victoria Stewart Verified
London
Freelance Food and Travel Journalist —
Freelance
About
Freelance food/travel journo. Columnist @eslifeandstyle /@berrybrosrudd Former Eve Stand food ed. Street food blogger. Insta @victoriastewartpics
standard.co.uk
— Marianna Leivaditaki is the head chef at Morito's delicious new outpost on Hackney Road. The menu is mostly hooked around gorgeous, uplifting food from Spain and North Africa but eating some of the dishes also transport you to parts of the island of Crete in Greece, where Leivaditaki was born.
standard.co.uk
— Come August 19, social media's smug holiday snappers are going to have stiff competition. London's Night Tube will open across five lines, so we can finally stay out later to eat, party and pretend we're on the continent - because everything tastes better outside at night.
standard.co.uk
— When the clock strikes 8.45am at the St Matthias Church of England Primary School in Stoke Newington, it means only one thing: time to tidy. As the Mission Impossible theme tune begins to blast out of a CD player on one side of the assembly hall, 20 children at the other end jump up from their seats and start flying around as fast as their little legs can carry them.
standard.co.uk
— Chef Peter Gordon has a new cookbook. Well, I say 'new'. This tome of 250+ pages, stuffed with food pictures so luscious you want to rip them out and eat them (think watermelon with feta crumbled over its pink flesh, sizzling wasabi baked mushrooms, and seared plump salmon), is actually a re-write, an update if you like, of Gordon's 2005 book 'Salads: the new main course'.
standard.co.uk
— When he was younger Alberto Crisci was once invited for tea at someone's house and was nearly sick when offered bread smothered with sandwich spread. "I never admitted that to the host of course. A sandwich for me was Mortadella, thick mozzarella, sliced tomato, fresh ciabatta, you know.
standard.co.uk
— "Seoul is definitely a city of the 21st century," says the Australian chef and restaurateur Bill Granger of his favourite city in South Korea. "I like that about it. It isn't the same each time you visit and you feel the creation of a new world order with its innovation in technology, fashion, beauty and food."
standard.co.uk
— I have never visited the Uzbek city Samarkand. Yet talking to Eleanor Ford, the co-author of a new cookbook 'Samarkand: Recipes and Stories from Central Asia and the Caucasus', I feel as if I have been instantly transported there, so rich is the tapestry of tales she and her childhood friend Caroline Eden have woven together.
standard.co.uk
— If you've ever watched someone stretch out fresh mozzarella you'll know how transfixing a spectacle it is. Seeing someone use their hands to wind this Italian cheese into knots, mould it into little animal shapes or tear it into strips and add fresh cream to make burrata is a lovely thing.
standard.co.uk
— For Edson Diaz-Fuentes, growing up in Mexico City was "a childhood surrounded by food" in which "one of the fundamental things was always going to the markets with my granddad or with my mum, or with my grandmother. You'd go to the market to eat, and to buy products to cook at home."
standard.co.uk
— Having dashed to one local market, one Chinese supermarket and one supermarket for the ingredients now piled up in my kitchen, I have just been asked to whack a cucumber with a heavy saucepan.
More Articles →


Jul 29, 2016
@lambeth_council hi. Just notifying you that someone has knocked a tree down on Nursery road where it crosses with Ferndale Road, SW9